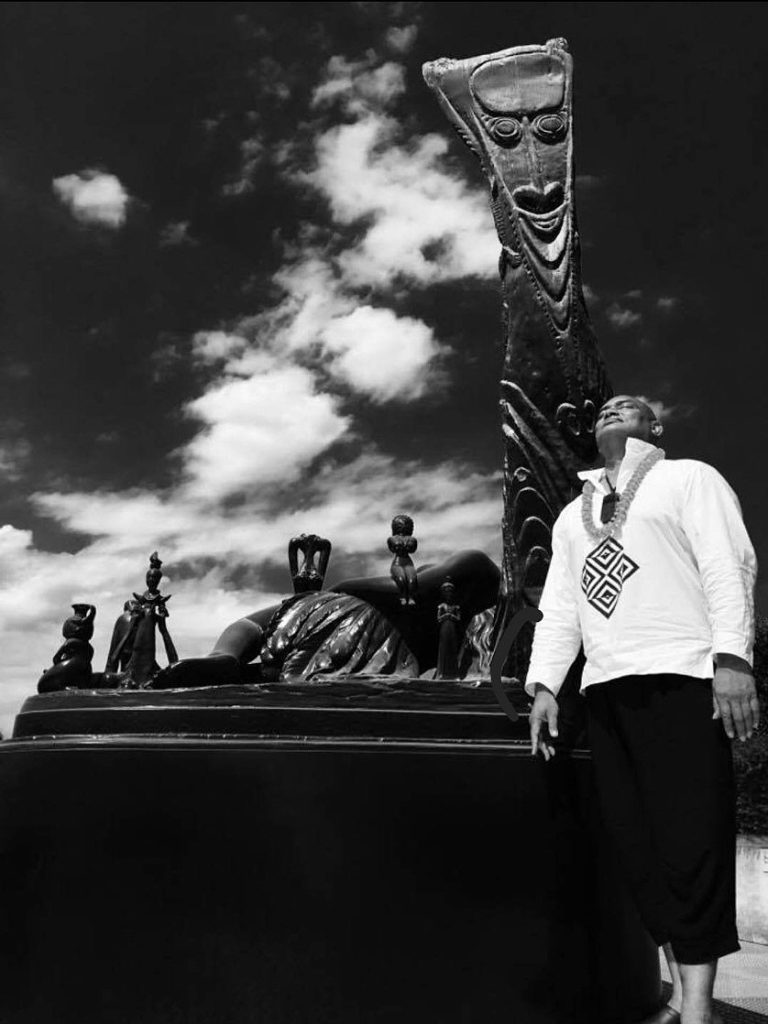 Uili Lousi is a highly regarded keynote speaker and is available for a live virtual event or in person event with your organization, school, or group.
Uili Lousi is an internationally recognized artist and climate change activist from the Kingdom of Tonga, a beautiful Polynesian island nation in the South Pacific. Uili Lousi is President of OHAI Tonga, a nongovernmental organization devoted to raising awareness about the impact of climate change for island nations.
Uili weaves together an enticing blend of Tongan culture, personal experience, and first person stories to convey the impacts of climate change in the South Pacific. His is a voice conveying a powerful message that resonates with audiences around the globe.
Widely revered on the world stage, Uili has met with Price Harry and Meghan Markle, Former U.S. Vice President Al Gore, U.S. Special Presidential Envoy for Climate John Kerry, Prince Albert of Monaco, Greta Thunburg, Speaker of the U.S. House of Representatives Nancy Pelosi and many others to share Tonga's story. He has served as a delegate for the Kingdom of Tonga to multiple United Nations Climate Change conferences.
At the core of Uili's celebrated artwork is Fata-'o-tu'i-Tonga (Tongan Royal Motifs) portraying a visual matrix that conveys a dialectical process of transition from traditional to contemporary and representation to abstraction. In short, his highly regarded artwork asks us to consider new realms of possibility.
For OHAI Tonga, Gratitude, Kindness, and Community are the way forward. They are at the core our personal message.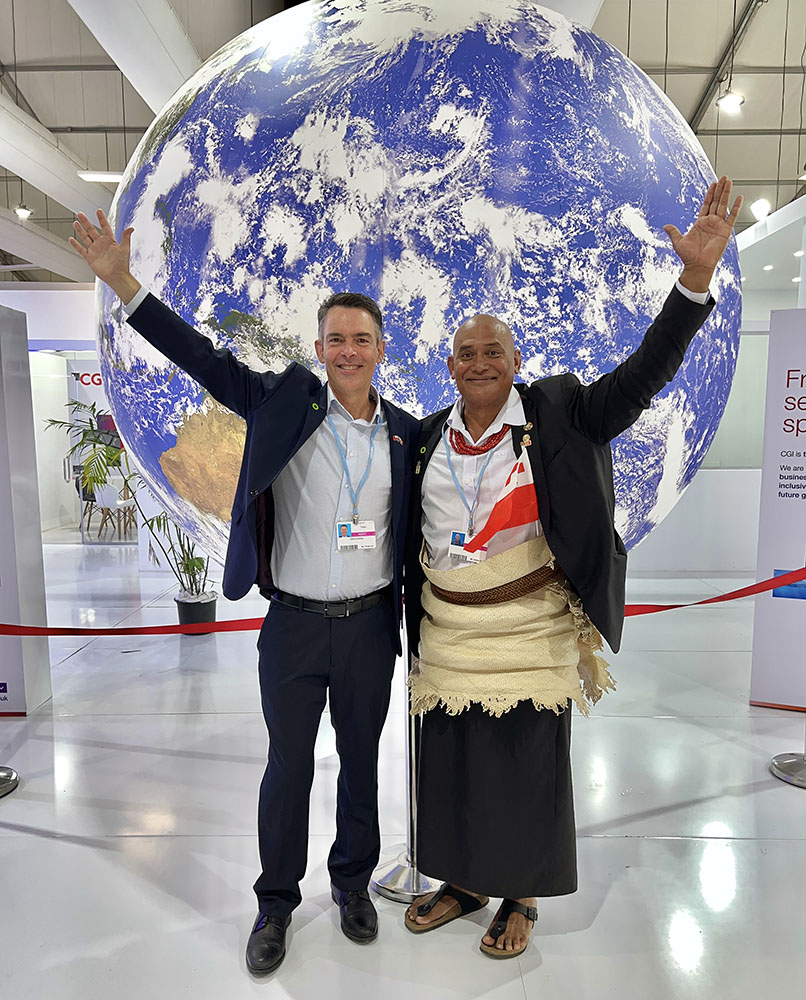 Uili Lousi and Dr. David Sattler
Dr. David Sattler, an internationally recognized climate change researcher who conducts projects worldwide focusing on climate change risk perception and adaptation, is also available to co-present with Uili Lousi.
Uili Lousi, Debra Allan, and Dr. David Sattler are Leaders with the Climate Reality Project.
To discuss a live virtual event or in person event with your organization, school, group, meeting, or event and inquire about rates, please contact us at ohaitonga@gmail.com A portion of the speaker fee will support the vital work of OHAI Tonga.
We look forward to your inquiry. Malo 'aupito (Thank you).
Invited Keynote Speaker at Western Washington University.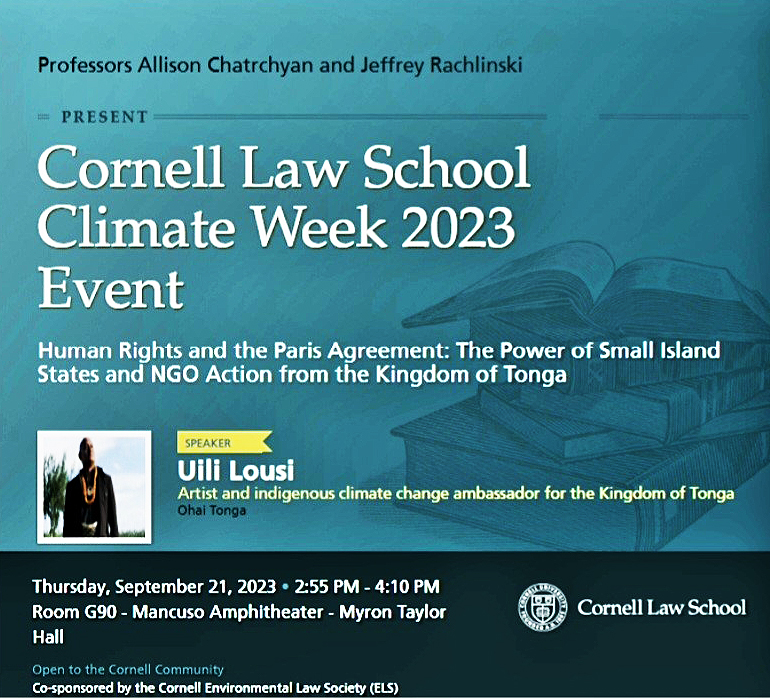 Invited Speaker at Cornell Law School.