Making a Difference
Your support makes a meaningful difference, and allows us to continue our shared commitment to climate change work in Tonga and around the world.
Examples of recent international efforts by Uili Lousi (President, OHAI) on behalf of OHAI:
-Invited Speaker, Climate Reality New Zealand, Auckland, New Zealand, April 2021.
-Invited Climate Change Speaker, Rotaract Talks, Sweden, December 2020.
-Interviewed by Former U.S. Vice President Al Gore for the Climate Reality Project's 24 Hours of Reality, October 2020.
-Mentor, Climate Reality Global Training (Led by Former U.S. Vice President Al Gore), July 2020.
-Academic publication, David N. Sattler, Uili Lousi, James M. Graham, Viliami Latu, James Johnson, & Siosaia Langitoto Helu (2020). Climate change in Tonga: Risk perception and behavioral adaptation. In W. Leal Filho (Ed.), Climate Change Adaptation in the Pacific. Berlin: Springer.
-United Nations Climate Change Conference (COP25), Madrid, Spain, December 2019
-Panelist and Mentor, Climate Reality Leadership Training with Al Gore, Brisbane, Australia, 2019
-Keynote Blessing Speaker, AI for Good Global Summit, Geneva, Switzerland, 2019
-Keynote Speaker, Blue Futures: Addressing the Pacific Ocean-Climate Nexus, Oceania Exhibition, Quai Branly Museum, Paris, France, 2019
-Invited Speaker, Climate Change in the Tonga and the South Pacific, Western Washington University, Bellingham, United States, 2019
-United Nations Climate Change Conference (COP24), Katowice, Poland, 2018
-Climate Reality Leadership Training with Al Gore, Pittsburgh, United States, 2017
-United Nations Climate Change Conference (COP23), Bonn, Germany, 2017
-World Expo, Kazhakstan, June 2017
-ARTCOP21 Pacific Climate Change Ocean Day Summit, Paris, France, 2015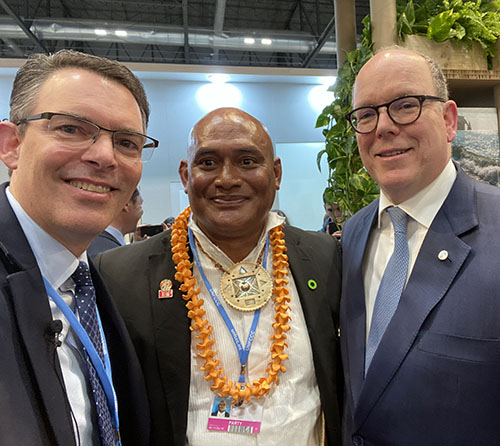 Prince Albert of Monaco and Uili Lousi, United Nations Climate Change Conference, Spain, 2019
Video (above): Uili Lousi on Climate Reality Project panel with Former U.S. Vice President Al Gore, Australia, 2018.
Video (above): Uili Lousi on the One Ocean Hub Panel, United Nations Climate Change Conference, Spain, 2019
Uili Lousi on the Climate Reality Project panel, Australia, 2019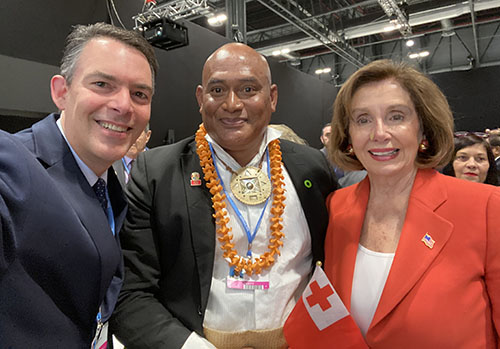 United States House of Representatives Speaker Nancy Pelosi, Uili Lousi, and Dr. David Sattler, United Nations Climate Change Conference, Spain, 2019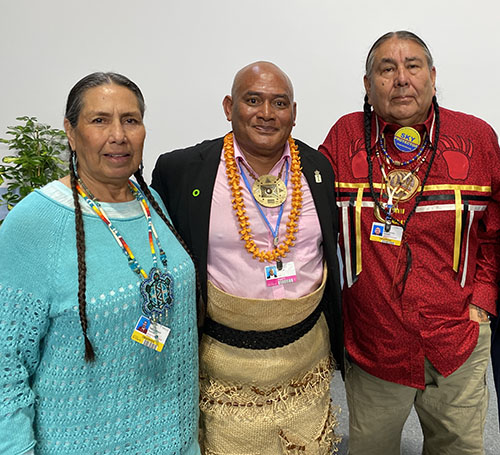 United Nations Climate Change Conference, Spain, 2019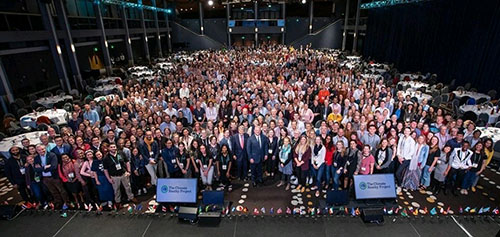 Climate Reality Project, Australia, 2019